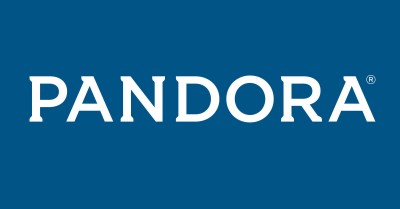 My career has been committed to building products and services for the creative community, so I'm super excited to join Pandora as a VP of Product to continue on that mission. I'll be working with the great team at Pandora to build products and services for artists and the music maker community.
I'm fired up because I've had a lot of respect for Pandora through the years. Tim Westergren's entrepreneurial story is legendary, and the entire team built the best personalized radio service on the planet. The numbers speak for themselves. With 80 Million active unique users a month, Pandora is by far the biggest Internet radio service and is responsible for more than 50% of SoundExchange's total royalty revenue. It's amazing to me that they've reached these numbers without any true network effect, which is a testament to the quality of their radio experience. Pandora's also the leading pure music service (i.e., not YouTube) and the growth is just getting started as Pandora is only available in 3 countries (US, Australia, and New Zealand) whereas the other major services are available in 50+ countries.
Pandora's technical prowess is second to none. The team created a magical and bulletproof listening experience for all kinds of music lovers across all platforms. They engineered a unique and comprehensive Music Genome to jumpstart great music into the ears of likely fans. The playlists are further optimized by harnessing the billions of preference data points from all their users, not an easy feat. It's a music + data nerd's heaven, which is a major reason I'm so jazzed to join the team.
I have felt the power of Pandora's Music Genome first-hand when I was introduced to one of my all-time favorite songs, Mary on a Pandora radio station I created in sometime in 2006 I think. I fell in love with that song and would have done anything to listen to it again. Before the days where everything was available online, I spent a lot of time and effort to hunt that track down. Mary was a bonus track off the Japanese Import of Groove Armada's Vertigo album and was completely unavailable in the US. I searched exhaustively in bootleg shops and across the web to no avail. I finally found it selling in a record store in Japan and got it shipped over. It was the best $60 I ever spent for one song. The power of music. It was then I realized that Pandora could deliver a music experience like no other.
I'll be working with some great people on building a better bridge between the music makers and Pandora's massive base of music fans. We have a chance to significantly move the needle to improve the welfare of artists, while strengthening the connection to their fans. Given all the opportunity ahead to expand globally and empower more artists and fans through Pandora, it feels like we're just getting started. Looking forward to the road ahead.