KV2 Audio High-end Professional Sound System
For Sale at $5,000
Includes complete system of 4 speakers, stands, and all cables.
Two EX12 tops and Two EX2.2 bass bins. Four total speakers.
Originally purchased in 2007 through KV2 distributor.
Used intermittently through 2013 and then in storage with 1-2x a year use.
Extremely crisp, clear, accurate sound far superior to EAW, QSC, and JBL.
2 sets of speaker stands (4 poles total) and cables included.
Great condition with perfect, reliable sound, and almost no exterior wear. Perfect for larger open spaces, warehouses, and outdoor environments demanding high-quality, accurate sound.
Never had a problem with this system and will miss them very much.
EX12 – Extreme Resolution Active Speaker System (two tops available). One of the most perfectly balanced and accurate, compact, 2-way active self-powered systems available on market today. 127dB sustained output, 130dB peak with very high dynamic range and low noise floor. 500W of total power, current enhancing, switching low frequency amplifier. Very high quality 50W, low IM distortion, Class AB, high frequency amplifier with transformer balanced output.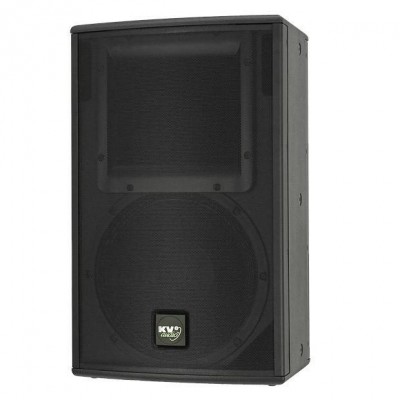 EX2.2 – Active Bass Module (two bass bins available). Double 12-inch, compact, active self-powered subwoofer system. Stereo crossover with high pass outputs and full overdrive protection. Punchy, crisp, precise base — best for dynamic electronic music. 130dB sustained output, 133dB peak, 1000W low frequency amplifier.
Priced new at $14,000K+ for system. Price list online: KV2 EX12 priced at $3,780 Each. KV2 EX2.2 priced at $3,430 Each. (https://drive.google.com/file/d/0Bz_6wkbM0DzoT2VrRmNHdFpTQkk/view?usp=sharing)